The other day I wanted to try Microsoft's Active Directory Topology Diagrammer (ADTD) tool to have a visual representation of the Active Directory infrastructure on my homelab.
After installing both ADTD and Microsoft Visio 2016 on Windows 10, when the tool tried to create the diagrams, the following error occurred.

You are trying to open a file type (Visio 2000-2002 Binary Drawings), Templates and Stencils, which has been blocked by your File Block settings in the Trust Center.
My next step? Go to their respective settings and select Open checkboxes to be able to manage the launch of Stencils created from older versions of Visio.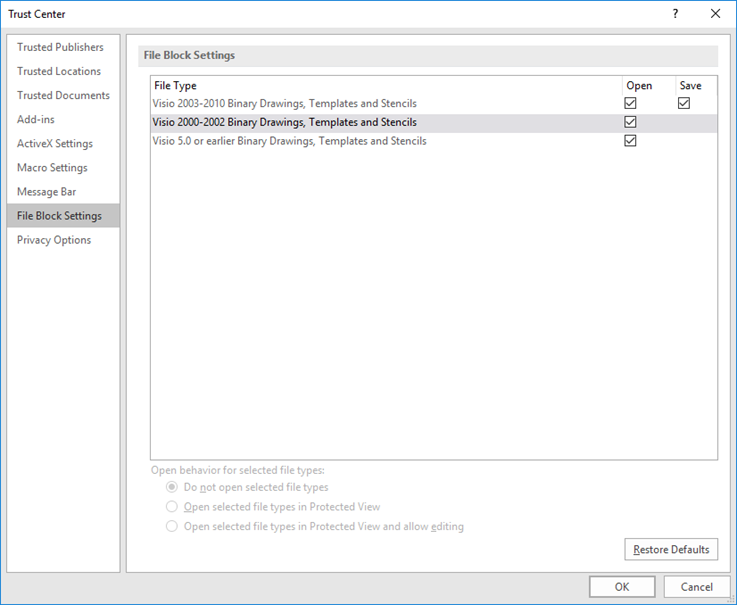 Am, no. Running ADTD again returns the same message. In fact, taking a closer look at the gray options at the bottom, it appears that the Do not open selected file types setting is enabled without being able to change it.
In order to fix the problem, I needed to unselect the Open options in the File Block Settings section, at least for the first 2 settings, as shown in the figure below.
After that, everything seems to work properly, and the charts from ADTD can be created without any problem.